If you phone shows "no signal".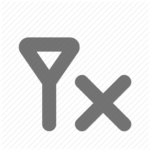 Please follow the next steps in the exact order to determine where the issue could come from:
You must be physically in the country where your sim card works. (example: USA)
Your phone must be compatible with the carrier you are using.
Check your phone compatibility with our online tool.
– You must be under coverage
In USA:
– T-Mobile coverage map
– AT&T coverage map
Isolate the issue by inserting the sim card in another phone model.
If all the above steps have been checked and you still don't get any signal with another fully compatible phone, please contact us.